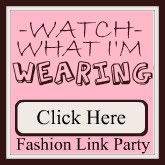 Things have been so busy that I have not participated in a "What I Wore" post in quite some time. Here are a few outfits I wore over the past several weeks.
FINALLY - I completed the alterations and can start to show off my BODEN finds from the warehouse sale!!!!
Boden Dress - $30 at the warehouse sale (but the alterations also cost - I had all of my Boden dresses re-made so that the side zipper opens up all the way to the top - so that you can step into the dress; it was worth the money to me because they dresses are hard to put on and take off).
Sabika Earrings - their jewelry is expensive, but I wear it more than anything in my jewelry box because it really does make a statement (and it matches this dress so beautifully!)
Another Boden Warehouse Dress:
I added some old AB crystal earrings that I bought at a bridal store.
Love this comfortable Susana Monaco dress - and I love pairing this dress with purple rhinestone necklace and earrings: